Top Lake at Barford Lakes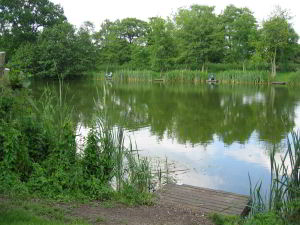 Information
The Top Lake is at our main Barford Lakes complex.
History
This water is open to Day Ticket anglers from April - September and during the winter months is available for match bookings from October - March.
It was established in 1989 and has its own car park which can be reached by turning left down the track just before the house at the end of the entrance drive.
We now have a portaloo on the car park of this lake (currently an awful pink colour!).
Stocking
This water is stocked with the same range of fish as the Match Lake and has a fair mixture of species. Carp, the majority of which are in the 4lb–5lb range and some running to 12lbs. There are also good heads of Chub, Roach, Rudd, Crucians and Brown Goldfish with a few small Tench and skimmer Bream.
In the summer it's possible to get the Crucians and Brown Goldfish one a chuck on caster with a 3-metre whip – lots of fun!
Peg Layout and Depth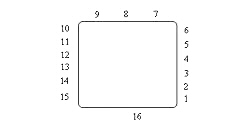 This 15 peg lake is about 10-12' deep (one of the deepest on the complex) and most swims have good marginal growth. The margins are 2-3' deep and at the end of the rod tip is 4' deep.
This lake provides quite a sociable and friendly environment as all anglers can be seen and heard from each peg!
Pegs 1–9 are easily accessible for wheelchair users.
Hotspots
All pegs fish much the same at this venue.