Pleasure Lake at Barford Lakes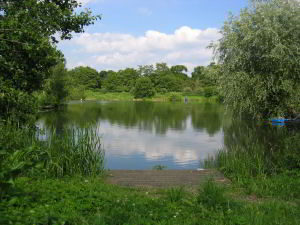 Information
The Pleasure Lake is based at the main Barford Lakes complex.
It is an attractive 2 and a half acre lake with mature bank planting offering good cover and privacy.
History
The Pleasure Lake has been running as a commercial day ticket water for over ten years and has been developed with the pleasure angler in mind, rather than the specimen hunter.
Stocking
The Pleasure Lake is well stocked with Mirror, Common and Ghost Carp into the high teens with the majority of fish weighing around the 6–10lb mark. There is also a stock of Bream to 10lb, Tench to 6lb, and Golden Tench and Orfe to over 3lb, Crucian carp to 1½lb and Chub to 3lb. For anglers who enjoy their caster fishing there is also an excellent head of Roach and Rudd to just under 3lb.
Peg Layout and Depth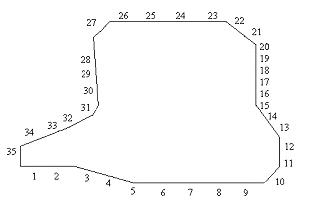 There are 35 permanent pegs, 30 of which are spacious wooden pegs ideal for two anglers, such as father and son, and 6 pegs are wheelchair accessible (pegs 2-7). Disabled anglers may reserve their pegs by email or telephone at least 24 hours before the day they wish to fish and will be given preference for these pegs.
All pegs are a good 8 metres apart and the majority have nice bank side cover to seclude you from the angler next door. The 30 pegs with wooden stagings all have good marginal growth where the fish tend to move to during the late afternoons – pegs 2–6 have the best cover.
The swims from pegs 1–4 and pegs 32–35 are about 6' deep. The average depth across the rest of the lake is 10' with a maximum depth of 15 feet at peg 9.
Hotspots
All pegs on the lake fish well but the following spots have had the best results for even the occasional dabbler:
The Point (pegs 31 and 32)
The Causeway – in between permanent pegs 13 and 22 (particularly peg 15).
Peg 4, Peg 5 and Peg 6.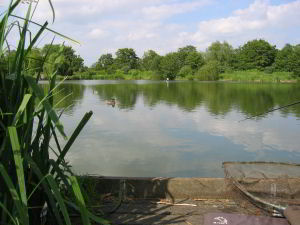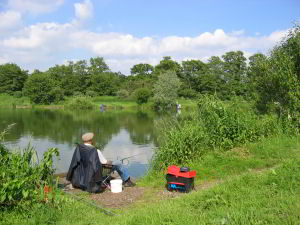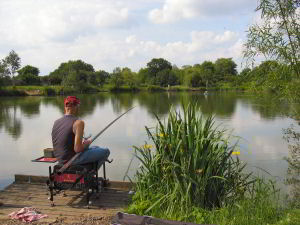 7 miles from Norwich, Barford is an idyllic retreat offering excellent fishing and beautiful surroundings for a great days angling.