Match Lake at Barford Lakes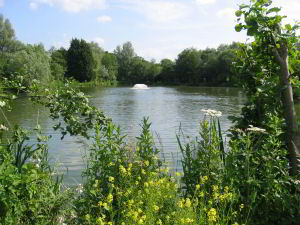 Information
The Match Lake is at our main Barford Lakes complex and is used solely for competitive match fishing.
History
The match lake was the beginning of what is now the Barford Lakes Fishing Complex. Originally dug in 1981, the lake was initially used mainly by friends and family. The water was named the Match Lake when it was extended in 1989 at the same time that the Pleasure Lake and the Top Lake were dug. Consisting of 30 pegs (31 and 32 are not used), the Match Lake is now used solely for match fishing.
Stocking
This venue is a mixed lake with Carp dominant which average 5-7lb but some run up to 12lb. There are also good heads of Chub, Roach, Rudd, Crucians, a few small Tench to 3lb and skimmer Bream.
Peg Layout and Depth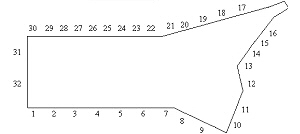 The lake is about 11' deep in the centre and about 6' at its shallowest at the far end (pegs 14–18). However, for the main part it has depths between 10-11'. When fishing at 6m you have 7' of water and when fishing at 11m the depth is 12'. The margins are 2'-3' deep and all pegs have very good cover with the exception of pegs 20–23.
Pegs 9, 10, 25 and 26 have been adapted for wheelchair users.
Hotspots
All pegs on the lake fish well throughout the year, but there is some variation:
Pegs 16 and 17 are in a bay and produce well when conditions favour.
During the summer months Pegs 7, 13 and the mid twenties are the hot spots.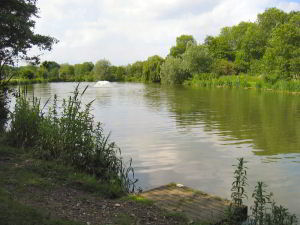 Beautiful scenery in the middle of the Norfolk Countryside combined with excellent and consistent fishing is on offer at Barford Lakes.