It hardly seems possible but we're soon approaching a year when the lakes' match organiser and friend Kevin Ford (Choppy) past away suddenly. He has been missed greatly and we'd like to hold a match in his memory at Barford Lakes on Saturday 22nd October. If you'ld like to join in please book in on the number below. Further details can be found by clicking here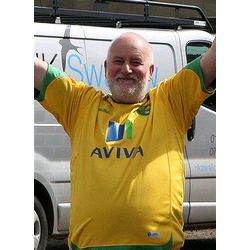 Tickets are £20 with an optional £5 super pool. The draw will be at 9.00am - we may be a traditional 10 minutes late!
Fund Raising for a Defibrilator
We'd like to fund raise for a defibrilator to be kept at the lakes at Barford. We've been kindly donated £250 from Phil Nichols (Lacons AC) and we'll donate all the peg fees from the day to the fund. Any donations are gratefully received in order for us to store this potentially life saving equipment at the lakes..
There will be free tea/coffee and bacon/sausage bap in the morning and there'll be homemade cakes and tea in the afternoon. Fishing will be 10.30am - 3.30pm.
To book in please contact the office on 01603 759624.
Further details can be found by clicking here